Natural Vinification
Limited Production
Our philosophy is simple: to produce wines of exceptional quality that reflect the unique terroir of Kefalonia. The winery uses sustainable practices in its vineyards and winemaking process, and it only produces wines in small batches to ensure the highest level of quality.

Sarris Winery is located in the south-west part of Kefalonia, very close to Avithos beach in the area of Svoronata, 10 km from the island's capital, Argostoli and close to the island's Airport.

The area has picturesque villages like Svoronata, Kaligata and Kourkoumelata, where you can find traditional houses with fragrant, inlaid gardens, olive and orange groves; a very peaceful place!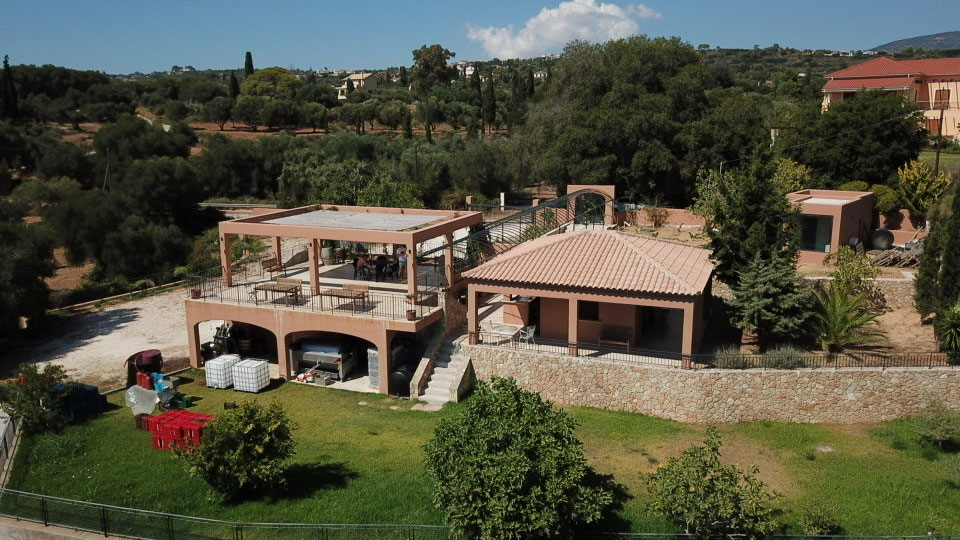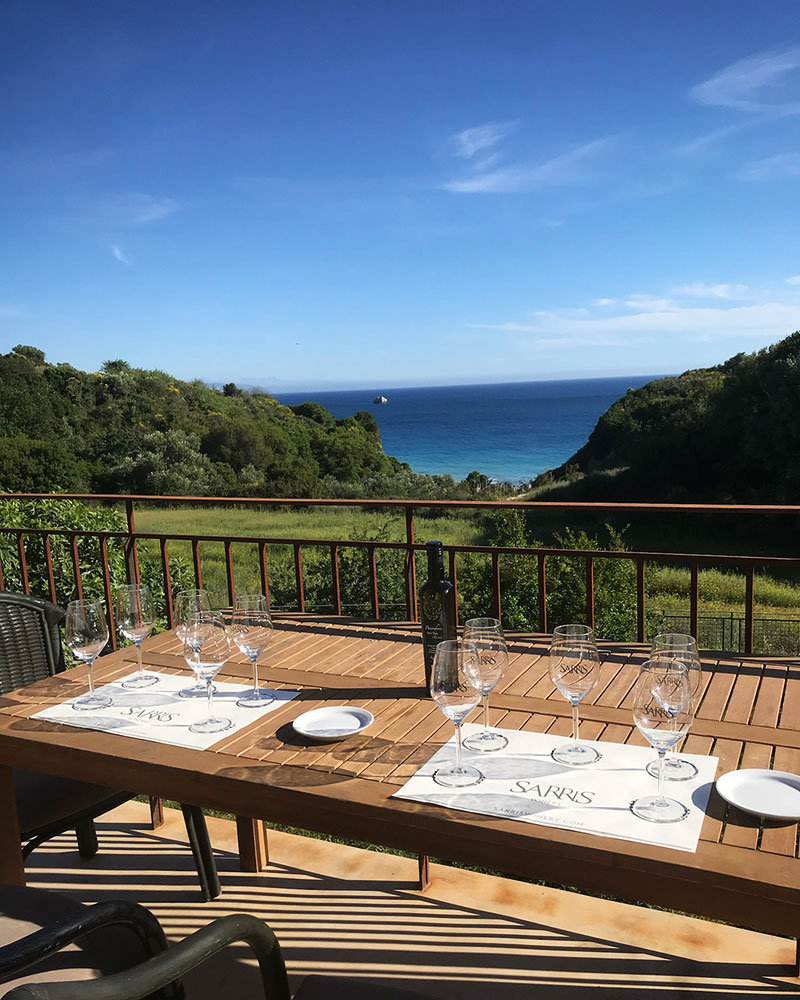 Visit us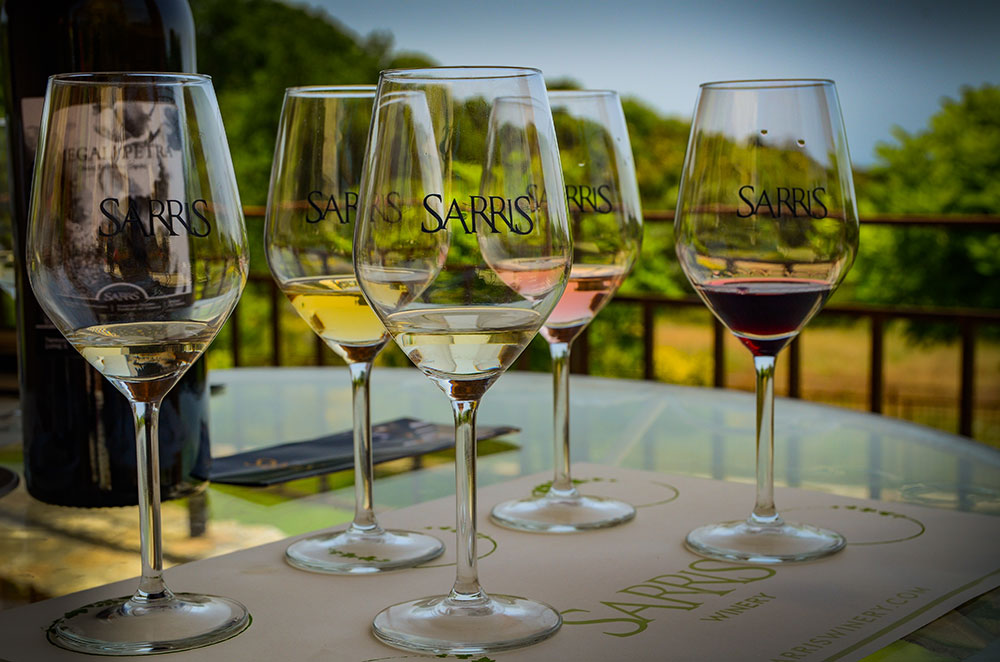 Enjoy a stimulating wine tasting experience under the guidance of our experienced guides. Visiting Sarris Winery you'll learn all about the local grape varieties and the viticulture of Kefalonia.  Taste and admire the real spirit of Kefalonia. This tour is ideal for all visitors as it gives the opportunity to learn in an entertaining way all there is to know about the wine culture of the island. The only thing you need to do is share with us the feelings that the tastes of Kefalonian wines create to your palate and your heart!

Sarris Wine Tasting Tour Details

Guidance and wine presentation by an experienced guide.

Wine pairing with homemade bread, olive oil of our production, organic cherry tomatoes and local cheeses.

Learn about the unique viticulture & the indigenous grape varieties.

OPEN FROM APRIL till OCTOBER 

"Avithos" Tasting (3 wines)…10€
Our Decanter awarded Robola of Kefalonia, the dry Rose & the dry Red both from the local "Mavrodafni" grape

Premium Tasting (5wines)…15€
The Avithos Tasting together with the famous "Panochori" (50 Great Greek Wines) and the limited edition "V for Vostilidi"

"The 6 o'clock Tasting"…30€ (available from 18:00 till 20:00)
The Premium Tasting together with a sparkling wine to start and a glass of Wine Negroni as the sun begins to set

Check our website for more available tastings and the wines by the glass www.sarriswinery.com/
Photo Gallery

Sarris Winery
Avithos Beach, 28100 Kaligata, Kefalonia
Tel: +30 26710 41638, +30 6932 457090
E-mail: info@sarriswinery.com
Web: www.sarriswinery.com

Call to +30 26710 41638 Contact us to info@sarriswinery.com
Working hours
Every day 11:00 to 21:00
April to October

For more information and reservations
tel: 26710 41638
e-mail: info@sarriswinery.com
Services
Wine tastings
Winery tours
Private tastings / Special events – By Appointment
Groups – By Appointment
Car Parking
Credit Cards Accepted
Free Wi-Fi
Accessible
Varieties
Robola
Vostilidi
Tsaousi
Mavrodafne