Family Heritage
Stunning Wines
From its very first vintage in 1984 the name Gentilini has been synonymous with fine wine in Greece and its aim continues to be to produce top quality, exciting wines while promoting the unique flavours and aromas of the local Kefalonian varieties.

Today, Gentilini sustainably farms 10 hectares of vineyards, and makes a core range of ten wines. Experimental wines are produced each year to keep us moving forward, and quantities have purposefully been kept low to ensure that quality is not compromised.

Gentilini is now owned and managed by second generation husband and wife team Petros Markantonatos and Marianna Kosmetatou, who are supported by a small, but highly effective, talented and professional team in the winery, the vineyards and the Cellar Door. During harvest season the winery is alive with the positive hum of a team of people that works hard but takes great satisfaction in what they do.

Kefalonia, the island of Captain Corelli's Mandolin, is the largest and most complex of the Ionian Islands in western Greece. Kefalonia is lush and green, blessed with plentiful rainfall in the winter followed by a long, dry and sun-drenched ripening season. This rhythm and cycle of nature allows for healthy, fully ripe grapes with concentration, balanced acidity and pure varietal expression.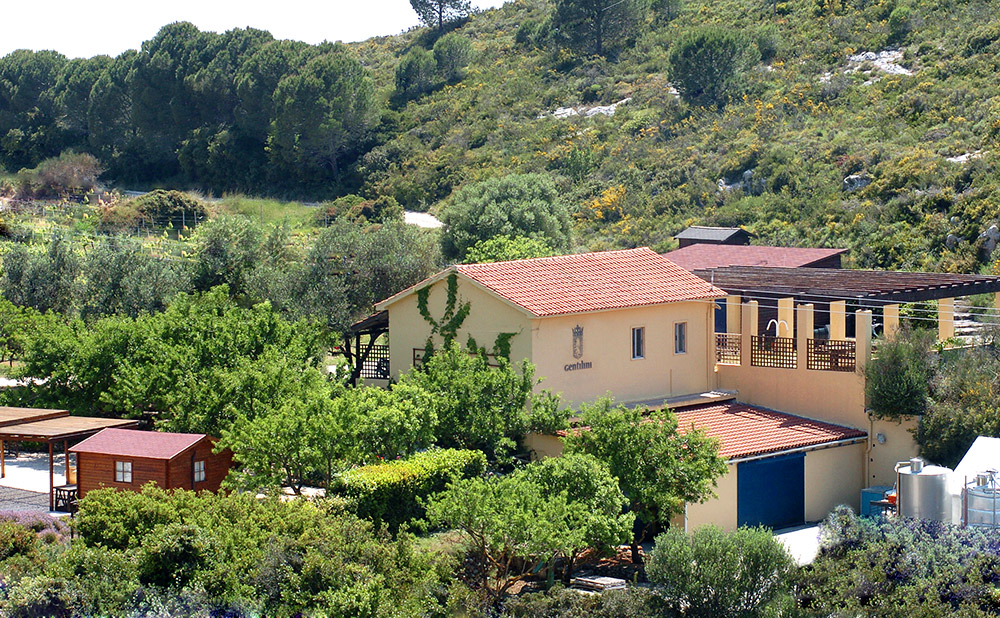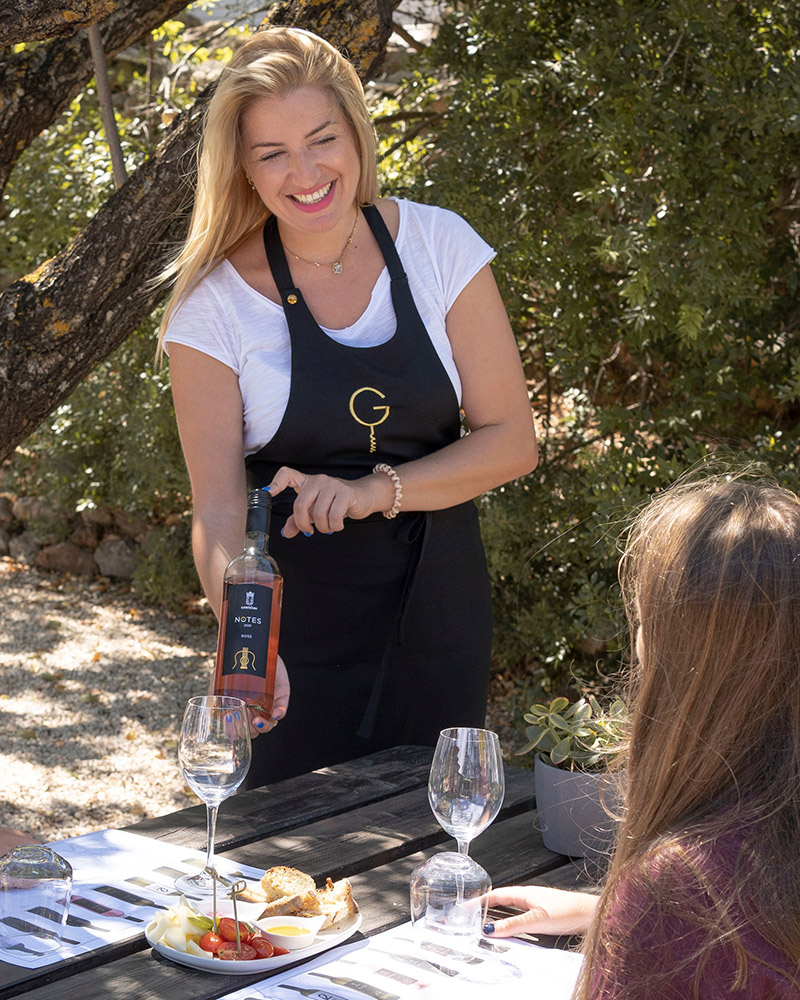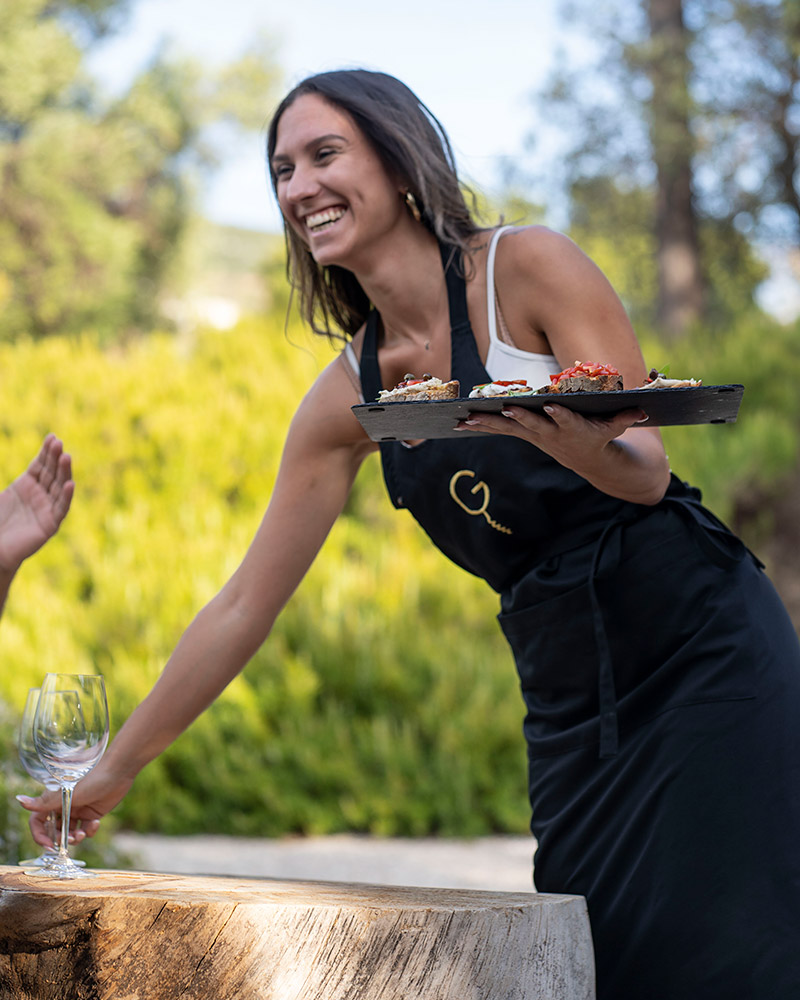 The Rare Robola

Experts agree that Robola is one of the finest Greek white varieties. The grapes grow in tiny, low-yielding vineyards within the high plateau of the Omala Valley and on the steep slopes of imposing Mount Ainos whose peak climbs to 1,632 meters and dominates the microclimate of the surrounding area. It is this terroir that gives the potential for wines of exceptional quality which are characterized by delicate citrus and mineral aromas, balanced acidity and medium body with a long aftertaste.

Mavrodaphne of Kefalonia is an exceptional cousin of the better known Mavrodaphne of Patras which is made into a sweet wine. On Kefalonia, however, this grape is mainly fermented into a powerful, dry wine with characteristic aromas of sour cherry and wild mint.

Our talented team makes sure that each variety is hand-picked at peak ripeness and brought to the winery in small bins. All vinification and bottling is done at the Gentilini winery. Our boutique winery is small, but well equipped, and our barrels come from the best cooperage houses of Europe. This allows us to experiment and innovate, producing expressive wines of great finesse for the enjoyment of wine aficionados the world over.

Today, Gentilini wines can be enjoyed in our garden during the balmy days of summer on Kefalonia but are also exported throughout the world. They can be found in at trendy dining spots and wine bars throughout Europe, in America, the UK, Japan and Australia and even at Michelin starred restaurants in France.
Visit us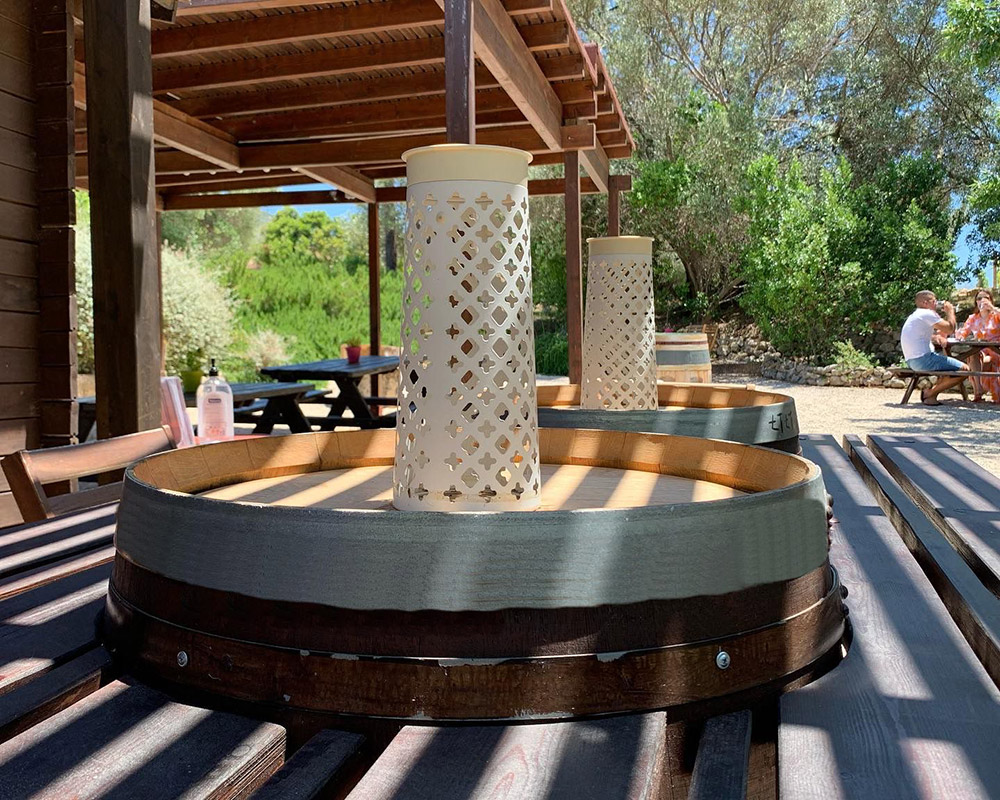 We are open every year from Orthodox Easter to late October for tours and tastings in the relaxed, natural setting of our garden. Our aim is to focus on your enjoyment, and we want you to leave us feeling that you have experienced something very special. Our friendly, knowledgeable staff, who also speak excellent English will welcome and guide you through the wines, answering any questions you may have. Tastings in French available Monday-Friday 11am-2pm and Sunday 11am-7pm.

All our tastings include a complimentary plate with our own organic extra virgin olive oil, local cheese, grape tomatoes and fresh bread.

We also offer light snacks for those who wish to linger further over a glass of wine, and bottles may be purchased in our shop.

GENTILINI NOTES TASTING
Tasting of 3 wines from our Notes Range
€10 / person

GENTILINI PREMIUM TASTING
Tasting of 5 wines from the Notes and Premium Ranges
€15 / person

LIMITED EDITION TASTING
Tasting of 7 wines from the Notes, Premium
and Limited Edition Ranges
€20 / person

TOUR OF THE VINEYARDS AND WINERY
Guided tour of the vineyards and winery. As this is a working winery, this may be unavailable, and without notice, if vinification is taking place which makes access to the winery unsafe. We appreciate your understanding.
+ €5 / person
Photo Gallery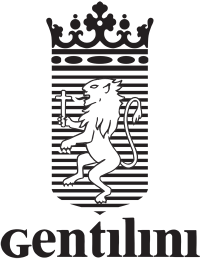 Gentilini Winery & Vineyards
Minies 281 00, Kefalonia, Greece
Tel: +30 26710 41618
E-mail: visit@gentilini.gr
Web: www.gentilini.gr

Call to +30 6988 633 929 Contact us at visit@gentilini.gr
Opening Hours
17 April – 1 October: Daily 11:00pm – 8:30pm
2 – 21 October Mon – Sat: 10:00am – 6:30pm

Last entry for tours and tastings: 1 hour before closing

The winery is easy to find and conveniently close to Argostoli, so stop by and experience all that our wines have to offer

For further information and reservations
please contact us at: +30 6988 633 929
e-mail: visit@gentilini.gr
Services
Wine tastings
Winery tours
Vineyard tours
Private tastings / Special events – By Appointment
Groups – By Appointment
Car Parking
Credit Cards Accepted
Free Wi-Fi
Accessible
Varieties
Robola of Kefalonia
Mavrodaphne of Kefalonia
Moschofilero
Syrah
Worth visiting
ARGOSTOLI – The capital of the island where you will find many shops, cafes and restaurants
The Korgialenio Historical & Folklore Museum
The Museum at the Fokas-Cosmetatos Foundation
Cephalonia Botanica
De Bosset Bridge
Lighthouse Agii Theodori
Makris Gialos beach sandy, organized beach with water sports
Make a reservation